Code Blue 2: A Modest Proposal
With the recent rumor of Code Blue having a second season or something to that effect of continuing that boring and drab medical drama. i began to think what could they possibly do to make me want to watch this drama since i couldn't bring myself to finish the first one. so i crafted some poorly photoshopped proposals.
May i present to you Code Blue 2 : The Surgeon's Cutting Edge
I'm not exactly sure all this would entail.. a hospital/ice skating rink? competitive surgery/figure skating? all i know is Shirota Yuu should be in this because it's about time Yamapi and Yuu do some work together. Also he's entertaining and adorable.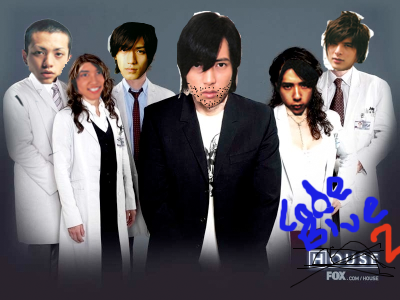 House
Code Blue 2: Aizawa MD
Yamashita Tomohisa plays a salty Dr. Aizawa, who is a leader in the field of diagnostic medicine in japan(with an air brushed five o clock shadow
of licorice jelly beans
). His methods are questionable but he always solves the case at the last minute. He also struggles with a pain killer addiction because of a previous leg injury. Shirota Yuu would play his best friend in the hospital who questions Dr. Aizawa's methods and principals but stand by him none the less. They live together as Dr. Aizawa gets back on his feet. Ninomiya Kazunari plays the grumpy salty director of the hospital who has to serve as damage control on Dr. Aizawa's questionable methods. Dr. Aizawa also has a team of three people serving under him helping him cure patients. Koki Tanaka plays a doctor who is slowly becomming just as a salty and questionable in his methods.. will he change? Ryo Nishikido plays the pretty boy doctor. Tegoshi Yuya will play his wife who's strong moral fiber will annoy you.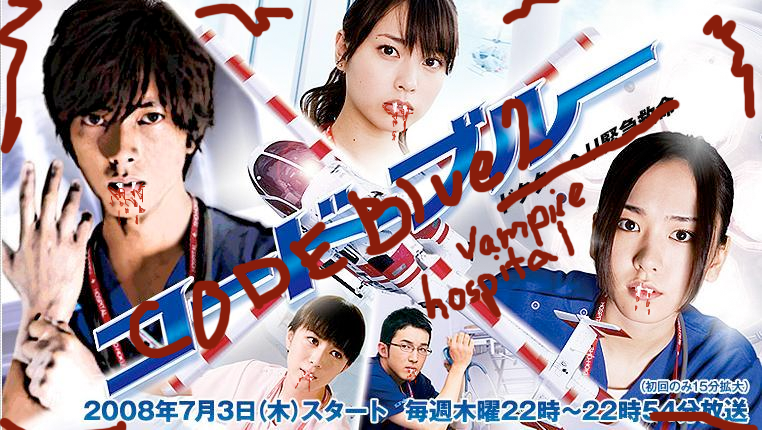 Code Blue 2: Vampire Hospital
Patients Go in but never come out.