Help save Human Giant!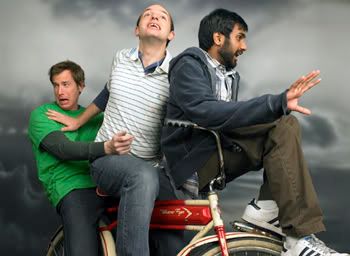 Yes yes yes, this isn't related to JE, but since this is my [sad sad] community and its been pretty sparse as of late..
Human Giant is one of my favorite shows and they need 1 million unique hits at their mtv site to have a season 2. Just click it once and we're good. They have 500,000 and some hits now, but i don't think they're going to make it, so please please please, click it once and you'll have my undying gratitude. <3
http://www.mtv.com/ontv/dyn/human_giant/hub.jhtml?source=TLD_humangiant.mtv.com
There is a marathon of it on mtv today and tomorrow. I love these guys, they are hilarious, and i don't want to see them end.